Description
PYRANHA MACHNO KAYAK
The Pyranha Machno has been refined through the feedback of Team Pyranha members worldwide to feature a formidable bow rocker profile that keeps you on top of things, and a wide planing hull with soft chines that's both stable and predictable.
When you're in the Machno, you'll almost feel as though time has been slowed down as you glide in to the rapids, waiting for the perfect moment to plant those key paddle strokes and nail that boof, flair or kickflip*.
*or just cruise stylishly through the maelstrom.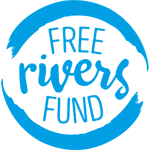 #CREEK MACHINE
As Pyranha named the Machno after a local river close to their hearts, it made sense to use the popularity of their latest #CreekMachine to support the Free Rivers Fund, and so in 2018, Pyranha will donate 1% of the RRP on every Machno sold to the Free Rivers Fund.
PYRANHA MACHNO KAYAK SPECIFICATIONS:
Wide planing hull, which builds confidence and increases stability.
Soft rails, which wont trip you up and enable you to create controlled carving turns.
Extreme Bow Rocker profile for a dryer ride.
Peaked deck, which sheds water quickly.
Stern released edges, which retain speed efficiently.
Tailored volume distribution with wide bow for a comfortable, controlled paddler stance.
Open stern handle recess allows a more comfortable grip when lowering the kayak.
STOUT 2 OUTFITTING:
Stout Seat
Simple, solid, and highly ergonomic padded seat with trim adjustment and height adjustment shim.
Stout 2 Hip Pads
Deep-fill, oversized hip pads that mould to your shape, with foam adjustment shims for a snug fit.
Stout 2 Thigh Grips
Padded, contoured thigh grips with fore/aft adjustment and an optional hooker upgrade.
Ratchet Backband
Padded backband with height adjustment and ratchet adjustment support.
DIMENSIONS, VOLUME & WEIGHT
Sizes
S
M
L
Length
257cm / 8′ 5″
265cm / 8′ 8″
274cm / 8′ 11″
Width
66cm / 26″
66.5cm / 26″
67cm / 26.5″
External Cockpit Length
93cm / 36.5″
95cm / 37.5″
95cm / 37.5″
External Cockpit Width
50cm / 19.5″
50cm / 19.5″
50cm / 19.5″
Volume
276l / 73gal (US)
308l / 81gal (US)
368l / 98gal (US)
Hatch Volume
N/A
N/A
N/A
Weight
20kg / 44lb
21kg / 47lb
23kg / 51lb
Optimum Paddler Weight
45 – 80kg / 99 – 176lb
60 – 100kg / 132 – 220lb
75 – 130kg / 165 – 287lb
COLOURS
Orange Soda
Blue Crush