Description
PYRANHA REBEL KAYAK
Meet the Pyranha Rebel Kayak. We heard what kids wanted and made it. The Rebel is a really cool looking, easy to paddle kayak that is as comfortable and as stable as possible. Canoe & Kayak Winner, The Rebel will have kids out there looking like their paddling heroes whilst pulling new moves and impressing their friends. The lightweight, responsive hull and adjustable outfitting make this kayak ready for river adventures and provide top end performance like legendary WW kayaks such as the Burn or the InaZone. Predictable and great for learning skills in, most importantly of all, the Pyranha Rebel is lots of FUN! Canoe and Kayak Magazine Awards 2011 – Winner – Best Kids Kayak.
PYRANHA REBEL KEY FEATURES:
Rebel Connect Outfitting
Padded Seat
Adjustable Padded Hip Pads
Adjustable Backband
Moulded in Padded Thigh Grips
Full Plate Footrest
2 x Connect Grab Handles
1 x Aluminium Security Point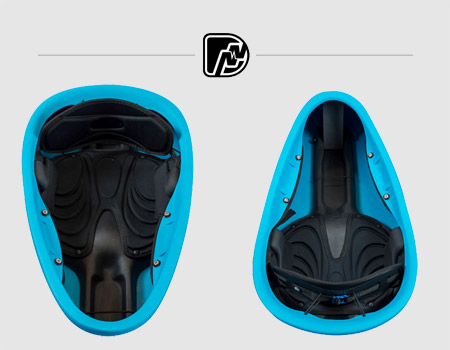 REBEL CONNECT OUTFITTING:
Kid Sized Seat with Padded Liner
Low-profile seat pan with a thermoformed pad, sized specifically for young rippers.
Connect Backrest
Padded backrest with speed buckle support adjustment.
Connect Hip Pads
Padded, thermoformed hip pads with adjustment shims for a secure fit.
Padded Thigh Grips
Moulded in the cockpit rim for low maintenance and weight, and extra-long to allow room for growth.
DIMENSIONS, VOLUME & WEIGHT
Sizes
One Size
Length
214cm / 7′
Width
56cm / 22″
External Cockpit Length
76cm / 30″
External Cockpit Width
43.5cm / 17″
Volume
155l / 41gal (US)
Hatch Volume
N/A
Weight
12.5kg / 27.5lb
Optimum Paddler Weight
25 – 50kg / 55 – 110lb
COLOURS
Fire Ant
Smoking Gecko