DISCOVER YOUR PERFECT SPORTING EXPERIENCE.
From thrilling water sports to exhilarating skateboarding, we've curated a collection of premier brands representing the finest activities the world has to offer. Our commitment is to provide you with the excellence you deserve, delivering top-notch products that embody the spirit of each sport.

Explore the Waters with Our Premium Inflatable Paddle Boards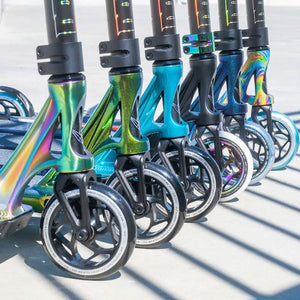 Unleash Your Inner Daredevil
Conquer the Streets with Precision and Style
RIDE THE ELEMENTS WITH WAKE2O: SNOW, SKATE & SURF, ALL DAY, EVERY DAY!
Hey there, fellow riders of the sea and concrete! Welcome to Wake2o, the ultimate UK Surf and Skate Shop, chilling in Shrewsbury, Shropshire. As a passionate and family-operated hub, we're your one-stop destination for all things surf and skate.
Get stoked, 'cause we've got the whole lineup – covering everything from SUP, surfing, skateboarding, longboarding, scooters, snowboarding, wakeboarding, kayaks, and some fresh threads for you to rock. If you're chasing that ultimate gear setup, you know we're the crew to hook you up.
Wake2o is a family business that was born out of a fierce love for catching waves, and with that stoke, grew a passion to ride every water and land board. Get ready to ride the stoke wave with Wake2o, your trusted family-run surf and skate shop.
UNLEASH YOUR DREAM SKATEBOARD REALITY
Skating isn't just a thing we do – it's a lifestyle, a soulful groove we ride every day. Our mission? To hook you up with the gnarliest recommendations, gear, brands, and yeah, killer prices.
At our Shrewsbury Skate shop, we're loaded with an epic array of killer decks for every rider, every budget, and all disciplines.
We're all fired up about the gear we roll out, and our aim is to give you the raddest shopping journey, whether you're a snowboarder, longboarder, skateboarder, or electric scooter shredder.
Look no further than Wake2o – the heavyweight UK skateboard mecca for all your ride-or-die essentials! From skateboards to longboards, trucks, wheels, and more, our stash is packed with all you need to own those streets and shred with pure confidence.
Our crew of experts are all in, serving you with the cream of the crop when it comes to products, and a shopping vibe that's next level. No matter if you're a seasoned ripper or a fresh-faced beginner, Wake2o's got your back to push your skills to new heights.
HERES WHAT OUR CUSTOMERS SAY
★★★★★

I had great customer service from all the people at wake2o that I spoke with during the order. I highly recommend this shop

Simon G

Reading, UK
★★★★★

Amazing service, received the item next day. Great help on the phone with my concerns about which board to get and query. Top service! Thanks

Jordan W

UK
★★★★★

Professional and knowledgeable service. Really friendly staff. Great products. Finally a modern water sport shop in Shrewsbury. Can't wait to get out on the water on my new sup! Thanks to Ian and the team!

Jonty O

Shrewsbury, UK
★★★★★

Absolutely amazing customer service from Wake2o. Ian helped resolve any questions I had about products I was interested in. The store looks amazing and the product variety is fantastic. Could not recommend this shop and their service enough. See you again soon. Cheers.

Hannah H.

Shrewsbury, UK
★★★★★

Brilliant service, so helpful! Fixed my paddle board that's been broken for months very quickly

Annia R

Shrewsbury, UK
★★★★★

The store feels like a momentary break from the Shropshire countryside, and like stepping into a California boardshop, love it.

Jake Williams

Shrewsbury, UK
★★★★★

Great customer service, very friendly staff.
Had a good chat 👍 I will be back

Mick Coyle

Shrewsbury. UK
★★★★★

A 5 Star experience for me as a customer - not something you get much of these days. Big thanks to Ian for helping out - especially today when it was his day off. Thank you.

Steve Kingdom

Shrewsbury, UK
★★★★★

Amazing service, received the item next day. Great help on the phone with my concerns about which board to get and query. Top service! Thanks

Jordan White

UK